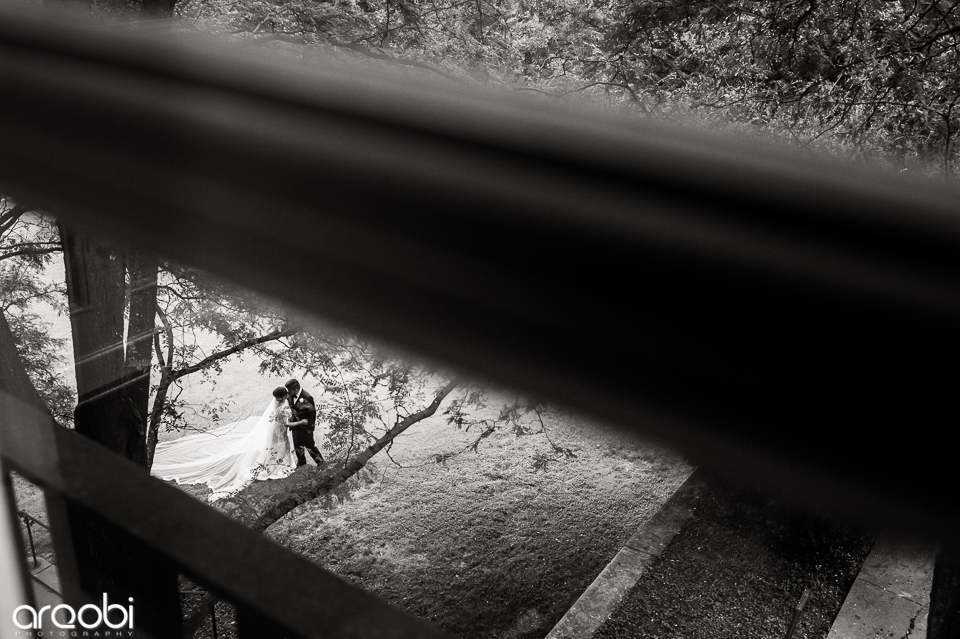 Ryan & Joyce are married!!!  Remember the time when we celebrated their 5 year anniversary in Washington, DC?  Or when we went back to where it all started at Towson University for their engagement session?  Well, the trilogy continues with their wedding day presented to you below!  It was probably one of the hottest  and most humid days of the summer, and on top of that, it started to down pour minutes before their outdoor tented reception.  Neither the heat, humidity nor the rain could rattle Ryan and Joyce because they were extremely happy to be married, surrounded by their closest friends and family, and they sure were ready to party all night.  Ryan and Joyce had all these amazing details incorporated into their overall wedding theme and let's not forget about their awesome wedding party…. They did not make one peep about taking photos in the heat or when I had to ask 2 of Joyce's bridesmaids to  carefully hold her 18 foot veil, and walk with Joyce down a long flight of stairs and stand in a swarm of gnats, all while I took photos.  So a special shout out to Joyce and Ryan's wedding entourage – you guys rock!
Ryan and Joyce – I am grateful for your support and friendship and I could not be more honored to be able to share your special day with everyone, through my eyes.
Special thank you to Kory for helping out!