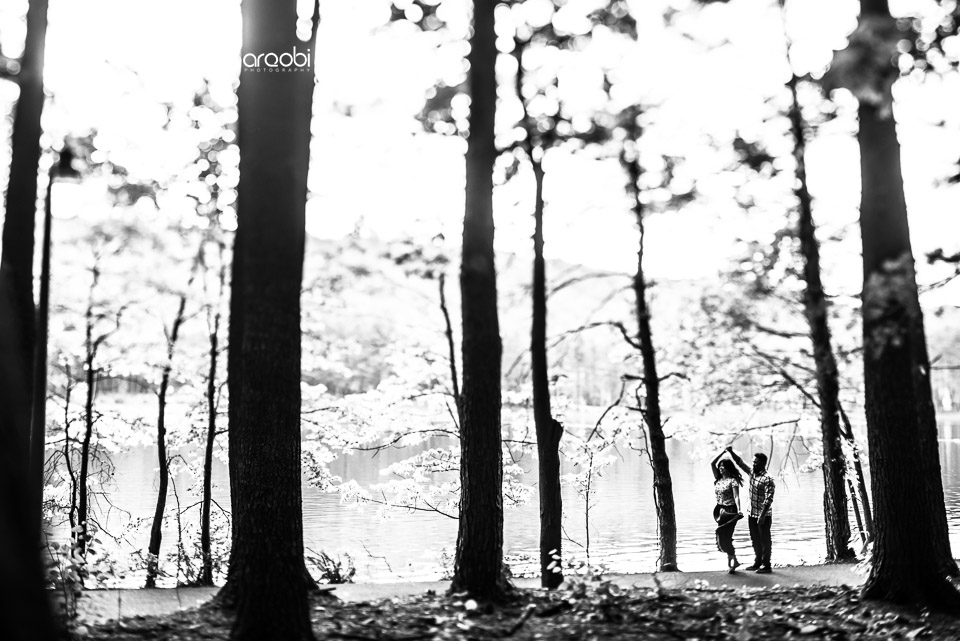 I can't even tell you how many years I have known Chris and Tracy, well mostly Chris.  I worked in a sneaker store back in high school, which occasionally had a music light show.  I remember walking out of the stock room and seeing Chris breakdancing in the center of the store. When he saw me, he let out the biggest laugh I've ever heard.  A few years later, Chris and Tracy became some of my closest friends.  We celebrated our bachelor parties in Vegas (at separate times of course) and Chris and Tracy were our wedding sponsors when Jenn and I got married.  Sadly, we will be missing their big day so you can imagine how honored I was when they asked me to take their engagement photos.
Chris and Tracy's engagement session was beyond what I expected. They were down for anything and by anything I mean, agreeing to climb up the side of a 20 foot wall, walking across a few unstable rocks, and cartwheeling across a bridge.
Chris and Tracy, we will be celebrating with you in sprit next month and we know it's going to be one kick ass wedding!!!