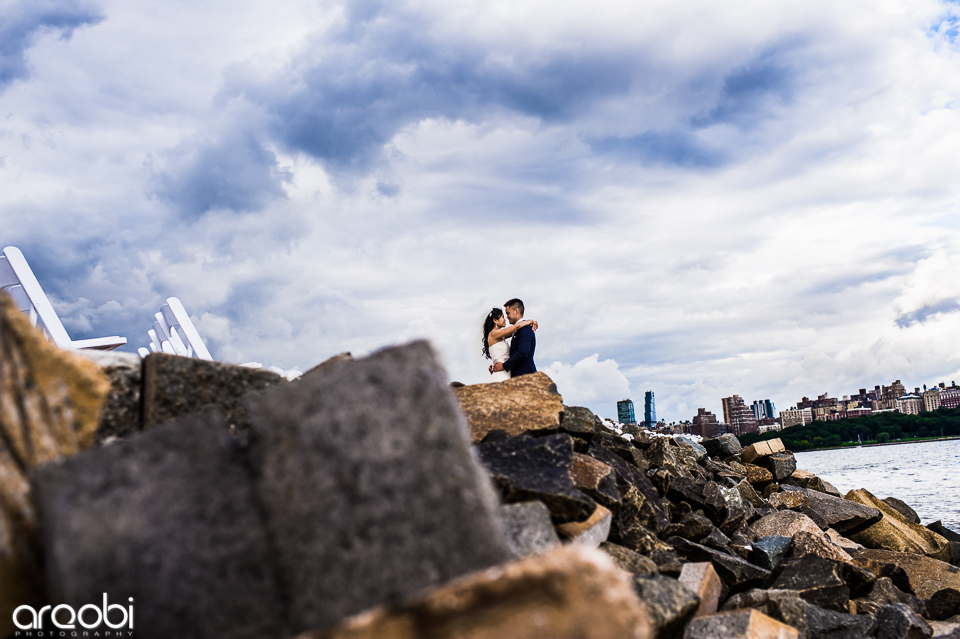 The last time we featured Elizabeth & Kevin we shared our morning in the Meatpacking district with you.  Check it out here.
Now they're back with pictures from their wedding day.  I am truly blessed to have another great couple and wedding party to work with and it was pretty evident based on how many surprises we witnessed throughout the day.  Elizabeth and Kevin gave custom sneakers to the groomsmen to wear during the wedding, Kevin's cousin hooked the bridal party limo up with McDonalds after the ceremony which turned hungry faces into happy faces, a very special performance by Elizabeth's cousin, and we were touched to see overjoyed grandmothers excited to give hugs to Elizabeth and Kevin after the ceremony.  Oh, and I should also mention that Kevin surprised everyone during the cocktail hour playing the piano and singing John Legend's "All of Me" to his new bride.  Such thoughtful friends and family… so much love… it's no wonder Elizabeth and Kevin are such genuine and kind hearted people.
Big thanks to the awesome Miguel for helping me out with this one!
Bigger thanks to Alexa, Jolina, and Angelo for introducing me to Elizabeth and Kevin.  Awhile back we took some pictures of them too.  Check out their photo session by clicking ——-> here!