FIRST TIMES are great, aren't they???  This was our very first early bird photo session!  Our schedules couldn't match up with Elizabeth and Kevin for an early evening engagement session, so we decided to catch the sunrise instead.  We got up at about 4 AM and headed towards the Meat Packing District in hopes to catch the sunrise.  At first we were nervous for them because it was so early in the morning and we thought they would be extremely tired.  We were quite impressed, Elizabeth and Kevin showed up lookin' super sharp, with balloons and ready to go.
We walked, talked, stopped by random areas to take some photos, and finished our morning with some awesome crepes from Bar Suzette in the Chelsea Market!
BIG thanks to Elizabeth and Kevin for being so open and up for anything!  You did a great job and I can't wait for the wedding!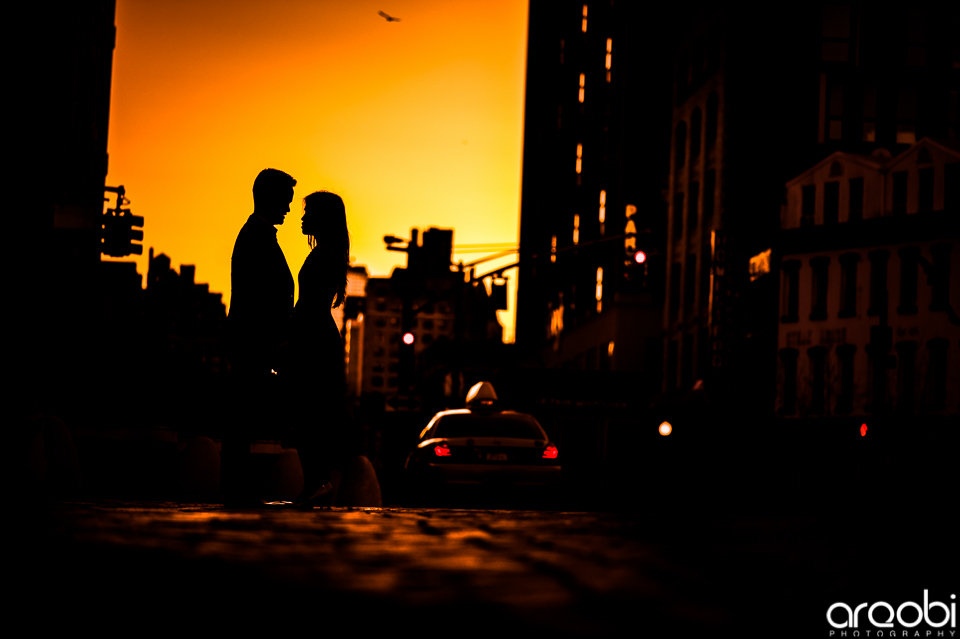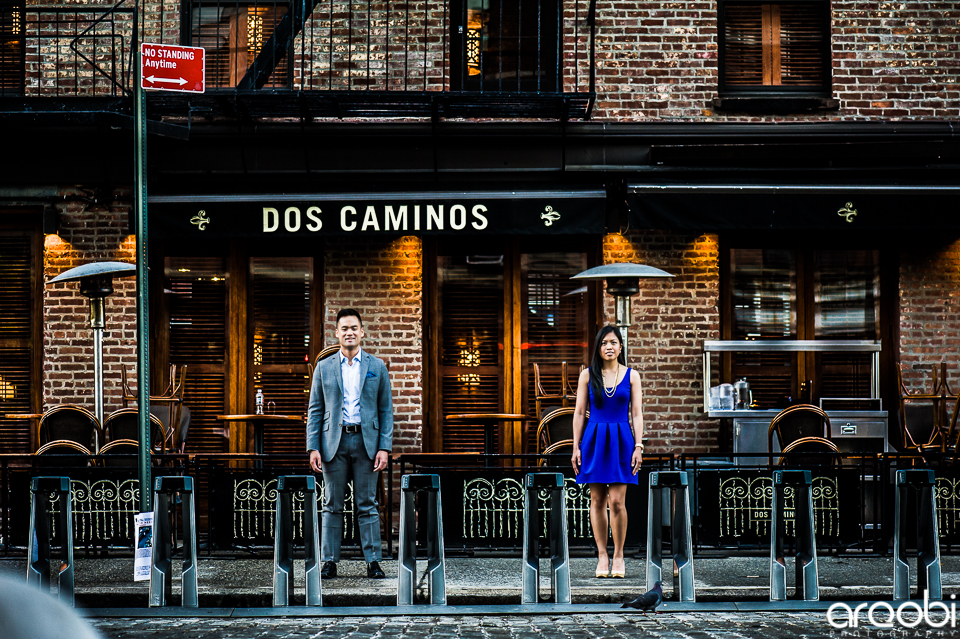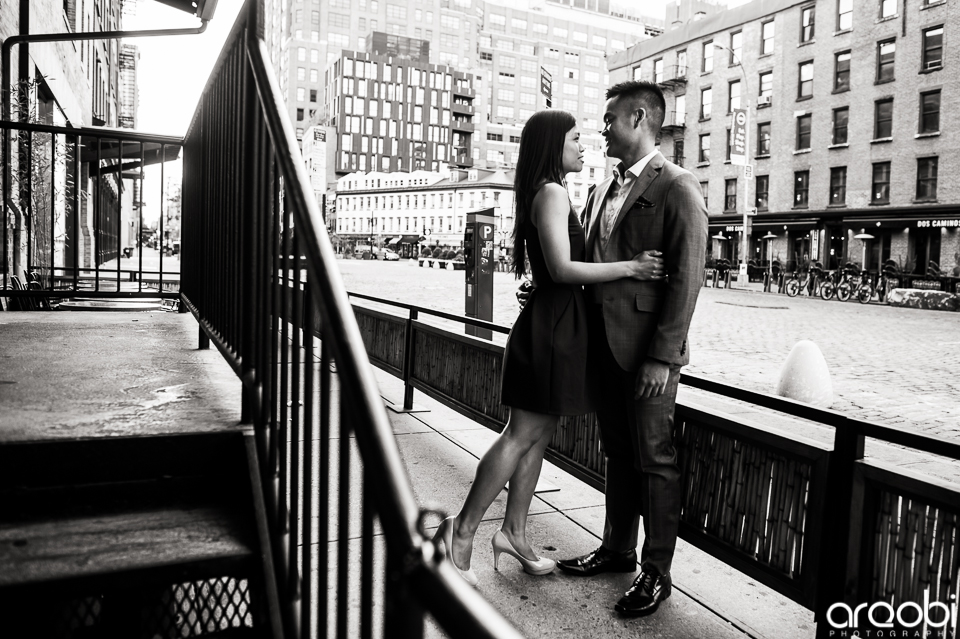 Feel free to comment if you like what you see 🙂